What we do
Daze on the Green is all about having a good time. We are a fun and professional high energy party cover band from the San Francisco Bay Area that plays dance, classic rock, Top 40, 80's rock, funk, country and anything else that gets a crowd going.  With over 10 years of live experience and over 200 successful shows all across Northern California, Daze on the Green  specializes in performing at Outdoor Festivals, City Concerts, Corporate Events, Private Parties, Weddings, Night Clubs, Wineries and many other venues. Let Daze on the Green bring great live entertainment and good memories to your next show !!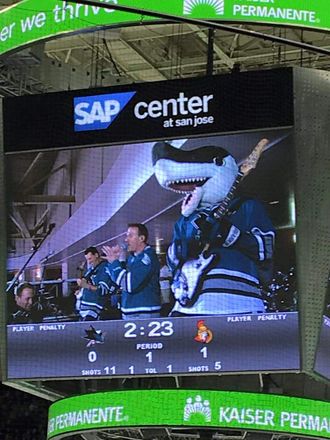 Our Mission &  Goal 
We strive to deliver the highest level of musicianship, showmanship and professionalism available. It is our mission to create a positive and energetic atmosphere by delivering the most spectacular musical experience possible. Our goal is to get people involved by engaging the crowd to have a great time with us from beginning to end. If people are singing and dancing and smiling, so are we.  The electricity of music is not only transferable, but contagious.  
Our Band Name
If you were born or raised in the Bay Area, you've most likely heard of the Day on the Green concert series at the Oakland Coliseum put on by Bill Graham Presents. For many decades ,from the 70's through the 90's this was the largest concert series in the SF bay area . With only the biggest and best artists like the Rolling Stones, Led Zeppelin, Eagles, Fleetwood Mac ,AC/DC, Van Halen and countless others, this annual concert became the "place to be " every summer for hundreds of thousands of local music lovers. Our band, DAZE ON THE GREEN, is a tribute to the artists of that very special concert series. We encourage you to read about its history on Wikipedia. Enjoy.. https://en.wikipedia.org/wiki/Day_on_the_Green
Since 2008, Daze on the Green has a decade long track record of performing at top level shows for Bay Area Sport Teams, City Concerts, Festivals, Top Clubs, Corporate Parties, Weddings, Birthdays and much more.  But it wasn't always that way.  In the beginning, the band started off with small private parties and local clubs.  After 2 years, they entered the KFOX 98.5 "Last Band Standing" competition in 2010, (and with the odds stacked against them with over 300 band entries )  the band was launched to new heights after hearing their name called out on Live radio by KFOX DJ Greg Kihn as one of the finalists… this was the beginning of new found success.  Having some credentials now allowed them to play larger venues and gain more recognition. It was in 2013, when legendary rock artist Sammy Hagar ( Former singer for Van Halen ) heard a youtube clip of Daze on the Green and called the band to tell them " You guys are the best covered band I've ever heard".  Sammy quickly hired Daze on the Green to be his house band at his club "Sammy's Rockin' Island Bar and Grille" and also to open up for him in concert in front of thousands of screaming fans. Fast Forward a few years….Now with years of large professional gigs under their belt and the band getting better than ever, they started getting approached by Bay Area Sports Teams such as the World Champion San Francisco 49ers and The San Jose Sharks to play in front of an arena full of people. Daze became the official band of the San Jose Sharks in 2016 performing various live shows at the SAP Center and at the Stanley Cup Playoffs.  Currently the band is enjoying celebrating its 10 year anniversary and going stronger than ever.